House Prices in Scotland Out Pace England by Almost Two Fold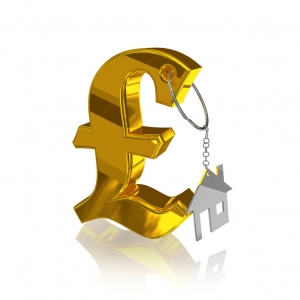 House prices in Scotland increased at almost twice the rate of house prices in England during the month of March. The increase is being credited to the fact that buyers were looking to close their deal before the SNP's new tax change took effect. According to YourMove/Acadata the average price for property increased by 11.2% in the last 12 months compared to a 5.7% increase in England.
There were 36 property deals closed worth more than £1 million in March prior to the SNP's Land and Buildings Transaction Tax (LBTT). With the new tax position, buyers pay a rate that escalates according to the purchase price. There is a 5% tax for properties above £250,000 to £325,000 and 10% above £325,000. For those that buy a property above £333,000 they would pay more than they would on the old stamp duty. For instance, a buyer would pay £8,350 more with the new tax on a home costing £500,000.
The new tax is said by critics to penalize middle class families with greater cost involved in buying a property. Fewer landlords are expected to invest in properties and that will put more demand on starter homes. Yet, with prices rising it will put lower income families at a great disadvantage in trying to climb onto the property ladder.
This is especially true since the announcement by Margaret Burgess, the Scottish Housing Minister, that the £100 million allocated toward the Help to Buy programme for large builders in Scotland has almost been used up barely two months into the new financial year. The programme allows first time buyers to purchase a home with a deposit as low as 5% and homemovers can trade up to a larger property with lower deposit and equity levels. More than 7,500 have been helped in home purchases with the programme.
Philip Hogg, chief executive of Homes for Scotland, remarked, "With no details or firm commitment on any future support forthcoming, buyers and builders here are now at significant disadvantage to those south of the border and face months of uncertainty whilst the Scottish Government decides whether or not to launch a successor scheme.
"This is the worst possible outcome, threatening any industry recovery that may be under way with the implications for jobs that this brings."