House Prices Increase at Fastest Rate in Over a Decade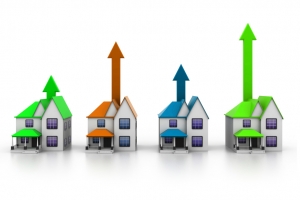 The housing market has remained busy during the pandemic and despite the close of a major discount in the stamp duty holiday ending in September demand has not waivered. There was a rush in the housing market by those taking advantage of the final weeks of the stamp duty holiday, which in turn made any sales afterwards appear to be a downshift in October. However, November data has revealed that home buyers are still very much interested in the market.
According to the latest mortgage data from Halifax, the average house price has reached a record high of £273,000. The increase grew 1% over October, and 8.2% higher than the average recorded in October of last year. The three months to November recorded the highest growth in 15 years at 3.4% compared to the previous quarter.
Russell Galley, managing director at Halifax, remarked, "The performance of the market continues to be underpinned by a shortage of available properties, a strong labour market and keen competition among mortgage providers keeping rates close to historic lows."
Since the first point of entering a lockdown in March 2020, UK house prices have increased by £34,000 on average.
Many are leaving behind the rushed and tight spaced city lifestyle. London is still lagging in growth as home buyers seek more space and are keen to buy in areas that provide more space indoors in affordable homes as well as green space outdoors. London recorded only a 1% increase in house prices since November 2020.
There has been a 15% increase in Wales and 10% in Northern Ireland since November of last year. Buying a home in Wales has become more expensive than ever before with the average house price breaking a record for the first time in crossing the £200,000 level.
The Omicron variant could spur a new boost in the housing market. Despite research and data still being reviewed and considered by experts, home buyers may not wait to buy if they have been riding the fence on whether to take part in the race for space while interest rates are historically low.
Experts believe the housing market is likely to naturally cool off in the coming months as many first time buyers are shut out of the market due to higher asking prices and supply continues to dwindle downward, but growth will remain through 2022.