House Prices Projected to Rise Slightly Next Year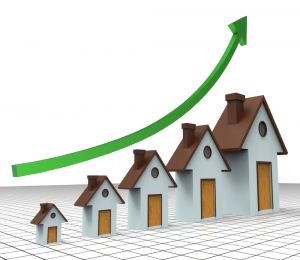 House prices have been on one trajectory for years and the beginning of this year has been no different. Prices were rising each month through the summer, although the last few months have seen a change in the pace of growth. The amount of growth has slowed overall. Demand for houses has slowed and thus house prices have followed suit. Predictions for next year are rolling out and not surprisingly, house prices for the city of London are expected to drop another 0.5% according to Knight Frank.
Overall, the UK housing market is expected to see house prices gain another 1% in growth. An expected rise of 2% is predicted for the Midlands and East of England.
Uncertainty with final Brexit negotiations is not expected to affect house prices directly. Wage growth in 2018 is also expected to be muted with little effect on prices as well.
As house prices move only slightly in the coming months, the same cannot be said about the remortgage market. Home owners are expected to keep lenders quite busy through the end of the year and into next year. Rises in interest rates are expected to occur again in 2018, but remortgage activity should remain strong according to housing experts.
Remortgage figures have remained quite strong in the moments before the interest rate hike and afterwards. Those seeking relief in home mortgage payments are still finding it through a remortgage. They are also discovering the benefits in accessing home equity. Never before has it been possible to start a home renovation, pay off old debt, and potentially take a holiday during the same twelve month period. Remortgage is now being viewed as a serious mortgage lending saving tool.