House Prices Report for March is Both Worrying as well as Optimistic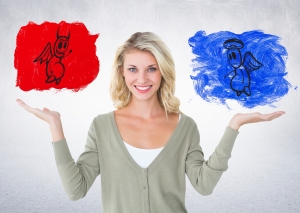 The latest house prices report has been released by Halifax for March. Depending on how you look at the report it can be either an optimistic surprise or a pessimistic foretelling of things to come. Either way, Brexit is ever present at making an impact.
In the three months to March, house prices increased by 2.6% in comparison to the first quarter of last year. However, the comparison of month to month house prices declined by 1.6% in March from February. It should be noted that February was a major surprise as there was an expected boost to house prices, so a decline could be interpreted as the start of the cooling off of the housing market or perhaps a bit of a correction to the boost from last month.
The average house price is now at £233,181 according to Halifax.
Even with Brexit at work against the confidence of hopeful home buyers, economists are forecasting a positive growth level to the housing market of 1.8% for 2019.
Spring usually brings about a boost to the housing market and it could bring about another surprise to those expecting a less than usual number of home buyers coming into the market. Then again, the delay of Brexit might continue to push caution into the market.
There are incentives for home buyers to stick around. Lenders are becoming more competitive, lending is easing, and interest rates are very attractive. There is also a new mood in the market as sellers are becoming more aggressive to sell sooner rather than hold out.
The second quarter of 2019 will be very interesting for it is full of opportunity for home buyers while still being impacted by the uncertainty of Brexit. Time will tell if home buyers are taking advantage of the opportunity or will wait out the uncertainty.