House Prices Rising Faster Than in Almost Two Decades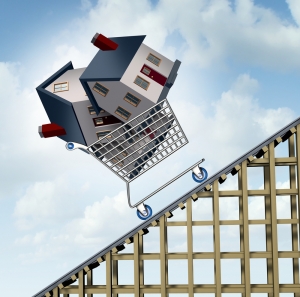 The housing market keeps surprising and outperforming expectations and all of this during a global pandemic. The pandemic is in fact the main factor is spurring the housing market into its record breaking fury. Lockdowns caused people to examine not only their space, but their lifestyle. In turn, many sought out change which included homeownership versus renting, more space for working, studying, and being outdoors safely, and an escape from the city and into the countryside.
Areas that had been long ignored grabbed attention from pandemic weary hopeful home buyers. The country living allowed home buyers to envision a life slower paced, outdoor space to enjoy privately and safely, and even an opportunity to join the many new hobby gardeners and farmers.
According to the Office for National Statistics (ONS), the average house price across the UK increased in the last year by £31,000 which equates to a bit over £2,500 gains per month. The average house price in the UK is now slightly over £284,000.
The pandemic created the demand and historically low interest rates helped motivate possible buyers and home movers to take action. The government's stamp duty holiday helped push buyers to buy sooner rather than later or miss out on tax savings. The tax relief was to cease in March but was extended to the end of June. There is still relief in place until the end of September but it is discounted as to the level of savings found before the June deadline.
The stamp duty holiday now allows tax relief for those purchasing property up to the level of £250,000, which is down from the previous £500,000, but still above the normal £125,000.
It is expected that the nearing final deadline for savings will help push another boost in the housing market. However, afterwards it is not expected that home buyers will retreat and the market will cool off entire. The desire is still very strong for homeownership and the new pandemic impacted lifestyle.
The fact that the weather will be changing soon and forcing people to stay indoors could help spur another wave of first time buyers anxious to say goodbye to smaller rental homes. Therefore, stamp duty holiday or not, the demand from home buyers may not waiver as long as the desire is strong and interest rates keep borrowing historically cheap.