Housing Market Continues to Slow as Borrowing Might Become Even More Expensive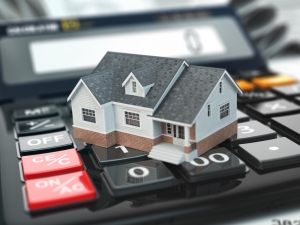 Signs are pointing to a slower UK housing market. Interest rates are higher and set to rise again in days. Demand has slowed as estate agents reported fewer inquiries in a recent poll. Now, in a new sign of a housing market losing its robust momentum that was surprising experts only a year ago, asking prices are being cut by sellers. According to Rightmove, an online property listing site, the highest number of sellers have cut their asking prices since 2011. More than 36% of properties are now listed at a lower price than they were previously.
Rightmove also reported there were fewer properties coming onto the housing market and those that did in August were 6% lower in their asking price than the ten-year average.
The average reduction amounted to £22,000, but despite a more affordable market for home buyers, the cost of borrowing is still much more expensive than it was only two years ago.
The Bank of England's standard base interest rate has risen from almost zero at 0.1% to the current rate of 5.25%. The historically low interest rate was due to the impact of the pandemic on the economy and was first increased in December 2021. The last increase was in August, and it was the fourteenth consecutive rate hike.
The Bank's Monetary Policy Committee (MPC) is set to meet again on 21 September and is expected to conclude with at least an increase of 0.25%. It could follow the trend of what happened in June. The June meeting of the MPC resulted in a 0.50% increase, which was noted as necessary due to inflation and there not being another meeting in July. The next meeting in August saw an increase of 0.25%.
The September meeting of the MPC will need to be a move by the MPC to control and tame inflation until the next meeting, which will be in November. Without a meeting in October, some members might believe a more assertive stance against inflation should be taken. Some might believe a larger rate hike could take inflation downward and be the last necessary hike for the year.
Another rate hike could slow down the housing market more. Affordability is already an issue for first time home buyers as well as homeowners at the end of their mortgage term and facing a new rate. One unlike perhaps the rate they secured on a mortgage in 2021 connected to historically low rates.
The higher rates have had an impact on inflation, and for some experts, inflation has lowered enough to warrant a stay in the base rate, while others, including members of the MPC, believe further rate hikes are needed despite inflation lowering. It has fallen from the double-digit placement it once was at, but it was last reported at 6.8%, which is more than three times the Bank's target rate of 2.0%.
Due to the lack of demand in the lending market, and because there have been public statements about the September MPC meeting being the possible peak rate, lenders have become more competitive for the attention of borrowers, and many offered lower rates last week. The either continued competitive market, or a more cautious lending market could result in response to the decision of the MPC on Thursday.
One thing is for sure, and that is there will not be a rate cut voted on by the majority of the MPC this week, and not anytime soon according to experts. If inflation begins a rapid descent and the September MPC meeting results in the peak rate, the base rate will likely remain steady for a while. Inflation is expected to continue to report above target into the next year.
Borrowing is going to continue to be expensive. Home buyers may require help to climb onto the property ladder from family and friends, or they may have to put aside their ambitions for a more buyer friendly housing market in the future. While homeowners will continue to be encouraged to seek out a remortgage as it is perhaps the best and only option to save money.