Housing Market Could Disappoint in Performance for Year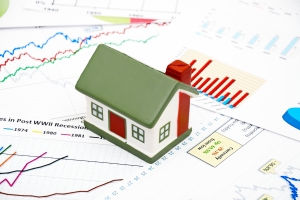 The housing market could prove to have a disappointing year despite the resilience displayed in having to perform under the uncertainty cloud of Brexit. According to IHS Markit, the housing market could register the worst performance in seven years. Annual house prices have declined by 1.8% to 1.5% annually, but the last quarter recorded a slight increase of 0.4%.
The London housing market was noted as the area with the sharpest decline since the third quarter in 2009.
First time buyers saw house prices increase by 2.3% which was a high for the last five quarters. Home movers saw house prices increase by 1.1%.
Paul Smith, economics director with IHS, remarked, "Despite the low mortgage rate environment and rising earnings growth helping to ease affordability constraints, UK-wide house price inflation sank to a six-and-a-half year low.
"Given the close relationship with wider macroeconomic trends in recent years, we suspect that political and economic uncertainty associated with Brexit continues to weigh on the market.
"This is especially the case in the south of England, where prices are falling and, in the case of London, at the fastest rate since the height of the financial crisis."
Experts have noted that the housing market is expected to see a 1% annual house price growth for 2019. Much of how the market will perform will of course depend on Brexit. A Brexit deal or no-deal and the confidence of home buyers and home movers currently keeping an eye on the market and not yet committed to taking action despite the low interest deals currently available will determine how the year closes out.