Housing Market Demand Remains Despite Factors Expected to Cool It Off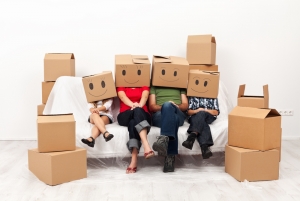 The housing market was expected to begin cooling off in July. It would be a slow decline back to a somewhat normal state, so said experts. However, it appears that demand could be gaining traction despite factors at play that were expected to slow down the buying frenzy from home buyers.
Some experts even warned of a housing bubble on the verge of busting and bringing the market and the economy to its knees. The fact that supply had fallen and there were fewer houses to buy would be a logical viewpoint that the market would see a slowdown. There were others that believed the end of the full stamp duty holiday at the end of June would cause a slowdown that would continue until the end of the tax relief on 30 September at which time the buyers would back away without the offer of the tax savings. Yet, buyers have remained and buying continues.
Perhaps the demand in the market appears to be set to continue until there are no more houses to buy, as there are reports of the least desirable properties being purchased at asking prices not expected to be even glanced at twice. Those with properties that require extreme repairs and updates are finding buyers and quickly.
The pandemic influenced the buying with people shopping to find a home that would best suit their pandemic lifestyle needs. Lockdown possibilities pushed the rush to buy more space for working and learning from home. Now, the desire for more space is a new top list item from buyers as well as gardens and green spaces to be outdoors whether the pandemic continues or not.
First time buyers, home movers, and landlords are fighting for the properties that come onto the market. According to reports, properties that come onto the market are spending less time awaiting a buyer than in decades. Some news reports have told of hopeful buyers knocking on the doors of properties in areas they desire asking if the homeowner is interested in selling.
The strong demand in the housing market has had an impact on retail and services related to moving and setting up a new home. Homeowners have found their properties to have increased in value beyond expectation while in the midst of a global pandemic.
Interest rates on mortgages are still very low which makes borrowing cheap for home buyers, and with increased property values, homeowners are finding they have moved into a position to gain access to the better remortgage deals.
While some have forecasted a warning that the housing market is on the verge of cooling off, it is the buyers that have pushed away such forecasts from the very beginning and kept the housing market resilient. Trends may come and go over time, but owning one's home is a trend that will not likely ever go out of style, especially in a pandemic weary country.