Housing Market Finally Losing Resilience to Brexit Impact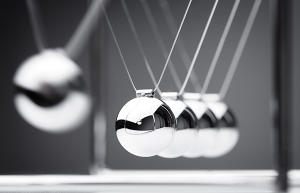 The UK housing market was expected when the Brexit vote was first announced to be one of the hardest hit victims of all markets. Consumers were to slip into an overly cautious state and avoid any and all decisions that would involve someone to make perhaps the largest investment purchase of their lives. After all, in such uncertainty, who would consider borrowing a large sum and purchasing a home when there was so much doom and gloom being predicted from news reports and some experts? Yet, hopeful home buyers did not run away from the market, and instead they showed up and took advantage of opportunities that existed such as competitive lenders, low interest rates, assertive sellers, and more.
However, there have been reports that finally the impact is happening and just when the Brexit deadline is fast approaching. Caution is growing and home buyers might be choosing to wait Brexit out for it could be a smart move or there could be even better opportunities to take advantage post-Brexit such as lower interest rates than currently available.
According to Savills, a global commercial and residential property seller, the first half of 2019 had fewer home sales than in the first half of 2009 or any year after. Such data could be a glimpse into the condition coming upon the housing market of weaker growth or perhaps a stalling of any growth.
Not only will the UK housing market need to deal with Brexit come 31 October, but the changes and weakening of the global markets that impact investing, lending, exporting of goods, and more.
Mark Ridley, the chief executive of Savills, remarked, "In many markets, particularly the UK and Hong Kong, political and economic uncertainty has considerably reduced the volume of real estate trading activity in recent months, although occupier demand remains robust.
"Underlying demand for the secure income qualities of real estate remains high, but these macro uncertainties weigh on investor sentiment and make predictions in respect of near-term market activity difficult to determine with accuracy."