Housing Market Forecast by Rightmove Reflects Continued Interest in New Year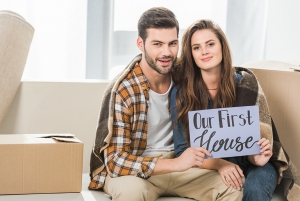 The housing market has brought surprises to even the most optimistic forecasters that felt the pandemic would definitely crush the expectations and actions of home buyers and home movers. Instead, the market was robust in terms of operating within a pandemic. Not only were buyers motivated by low interest rate mortgages, but also the stamp duty holiday in place to the end of March 2021. Home movers are thought to be motivated by the same, but also in seeking out a better home property to suit their pandemic lifestyle.
According to a recently released forecast by the property lister Rightmove, the 2021 housing market will experience a growth of 4%.
Their prediction on house prices is that they will be at a slower pace than this year, which concluded with an increase of 6.6% or £19,920 average increase.
Buyer demand is marked at 53% higher than this same time a year ago in which the pandemic was an unknown.
The director of property data at Rightmove, Tim Bannister, remarked, "Our 2021 forecast of a 4% price rise is more conservative than the unsustainable 6.6% national average seen this year. There's likely to be a lull in quarter two unless the stamp duty holiday is extended, but for many buyers its removal will not be make or break, though may lead them to reduce their offers to a degree to compensate for the higher tax, and indeed many sellers may be prepared to help to mitigate their buyer's financial loss. First-time buyers will remain largely exempt, so in most cases will be no worse off. The maximum savings of £2,450 in Wales or £2,100 in Scotland are considerably less decisive than the £15,000 available in England for a house costing £500,000 or more, which does however only apply to a small part of the market."