Housing Market Growing Weary from Brexit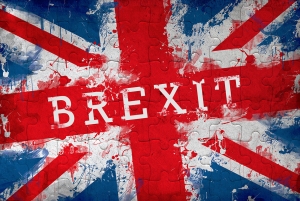 The housing market has in the months past shown resilience while experts warned of the doom and gloom to come due to Brexit. While the worst was expected, home buyers took advantage of the opportunities within the market and kept the housing market surprising those same experts. However, now with Brexit's deadline of 31 October drawing nearer, the weariness of Brexit uncertainty is having impact.
Consumers are becoming more cautious. There are very good reasons to keep an eye on the market and take advantage of the opportunities, but with the deadline drawing nearer hopeful home buyers could be choosing to wait on the sidelines, or so say various reports.
Average house price growth has slowed. It is expected that mortgage lending will reveal less demand, despite the continued low interest rates available, as well as creative products such as 100% loan to value, no deposit mortgages, and long term fixed rates.
It is expected that low interest rate mortgages will be available throughout the rest of the year. Buyers should still find attractive mortgage products whether they shop lenders and brokers before the Halloween deadline of Brexit or they do so weeks after. There might also be continued low asking prices from home sellers. However, lending could tighten up compared to the competitive market available now.
Even with the continued stress on the housing market from Brexit, the year is expected to end with positive growth in the housing market. Deals will likely still be around to discover.
How the weariness of Brexit impacts the market is yet to be seen, but for those set on taking advantage of unique opportunities there are many to be found. The key is to take action sooner rather than later as the deadline draws nearer.