Housing Market Has Definitely Been Impacted by Brexit According to Report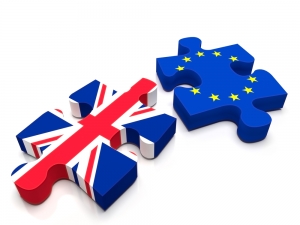 According to a new report from Which?, the housing market is being jostled about by Brexit. With the new announcement of the next UK Prime Minister only days away, many are talking about the impact of Brexit as the date draws closer for it. What is discussed in the new report is what one can expect in the housing market. Such information is important to home sellers, home buyers, and homeowners, as well.
The report shows that the highest average house price since 2016 occurred in August 2018 at £231,936. The average declined every month following until April of this year.
The housing market was not expected to be so resilient under the cloud of Brexit and it did lose some of its hold on growth, but overall it has proved to be much more surprising at how it has held on in such an unprecedented situation. A Brexit has never occurred before, and experts could only speculate on what to expect.
Home buyers have perhaps decided to take advantage of present opportunities and work towards their goal of climbing onto the property ladder.
Which? mortgage expert, David Blake, remarked, "The political situation may be in turmoil but it's important that buyers and homeowners don't panic or make any rash decisions.
"I'm sure many people are waiting until we know more about whether the UK will leave with a deal, but this could go on a while and it's tough putting your life on hold for an unknown.
"Recent price drops in some regions mean that it's becoming more of a buyers' market, so you might be able to get a good deal. Besides, buying a property should generally be regarded as a long-term investment and, even if there is a short-term price drop, house prices will probably stabilise in the future.
"Mortgage rates are incredibly low right now and many will want to fix into a low rate to give themselves security as we move into a period of uncertainty. But don't just jump into a fixed rate without considering the alternatives – there are plenty of flexible products that would leave your options to remortgage open if rates did start to change.
"Brexit is still a complete unknown, and while a professional mortgage adviser won't have all the answers, they will be able to explain your mortgage options to help you navigate this period of uncertainty."