Housing Market Heat Remains with No Cool Down in Sight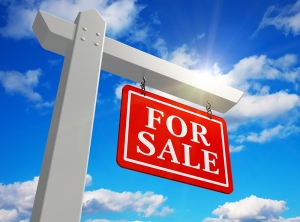 The housing market has been running on full steam nearly since the pandemic took hold on the UK last year. Lockdowns didn't impact it due to the ability to digitally review a property, but in fact fueled the demand. Buyers were anxious to find the pandemic lifestyle dream home with more space and a garden. The housing market remained resilient while other sectors of the economy tanked.
Despite reopening of businesses and a somewhat return to normal as vaccines against Covid-19 became available, the strong desire to own a home has remained. The strongest desire for housing has been outside major city areas. With abundant green spaces and a slower paced lifestyle, the countryside has been a priority spot to shop for a new home for first time buyers and home movers.
The demand has far outpaced supply. This has led to competition for property and has pushed asking prices to new highs in some areas. According to the property listing website Rightmove, asking prices continued to rise with September seeing an average 0.1% increase. The new record high average asking prices is at £338,462.
The increase reverses the slight decrease of 0.3% recorded in August.
The boost might be due to the upcoming end of the stamp duty holiday that will cease on the deadline of 30 September. The current discounted tax is a partial of the original that had been extended in March to the end of June. Through the end of September there is still a tax discount, but up to a lower purchase price for properties.
While the stamp duty holiday has been seen as a motivator in the housing market for home buyers to buy and buy now, it is expected that once the tax relief benefit ends the housing market will still see strong demand. Low interest rates are considered the key motivator with borrowing cheaper than perhaps it has ever been with many lenders offering deals below 1.0%.