Housing Market Is Going to Stay Strong Throughout Year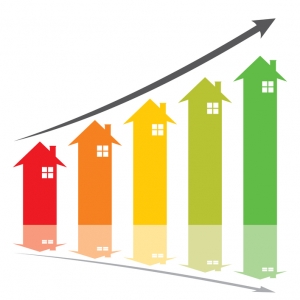 According to experts, the housing market is forecasted for continued growth and strong demand throughout the year and into the next. Home buyers are putting space as a priority and that is expected to still be the most desired aspect of a home. This will bring in first time buyers to the market as well as motivate homeowners to become home movers to gain the space in and outside the home and make day to day living more comfortable and a better fit for the pandemic lifestyle.
Historically low interest rates from competitive lenders have kept the option to buy in front of hopeful home buyers. With low interest rates making borrowing cheap, not only does it offer a unique opportunity, but it is one that might not last for long. Therefore, there is a push to consider entering the housing market if locking in a low interest rate is appealing to one's budget.
Asking house prices have increased, so low interest rates are essential in making property buying affordable for many and keeping demand in the market. However, the main reason for buying still seems to be the desire for more space. Space for working, studying, and getting fit in the home and the ability to enjoy outside green space are highly coveted due to past lockdowns and continued impact from the pandemic.
Low interest rates are also helping to drive demand in remortgage lending. Homeowners are remortgaging with low interest rates and are saving a substantial amount of money. It was reported recently that over £400 or more on average could be saved per month with a lower interest rate. Remortgaging with a fixed interest rate locks in any savings for the term of the deal which is very attractive at a time when the economy is unpredictable and inflation is growing.
It comes as good news for many that the forecast is positive for growth in the housing market throughout the year and into next. While conditions could change, the forecasting is hopeful news. It could mean continued growth in equity for homeowners that are interested in remortgaging and turning their built up equity into cash.
Equity cash release remortgages have been a top choice of remortgaging homeowners. The cash for many is being used to update and improve their current home to be their own pandemic lifestyle dream home.
The unanimous vote by the Bank of England's Monetary Policy Committee (MPC) last week to continue the standard base interest rate at the 300 year plus historically low rate of 0.1% offered some confidence against rising interest rates any time soon.
Overall, with continued low interest rates and the holiday months approaching, which is often a busy time in the housing market, there should be continued confidence exhibited from home buyers in the UK housing market not only through the end of the year but into 2022.