Housing Market Might or Might Not Be Returning to Normal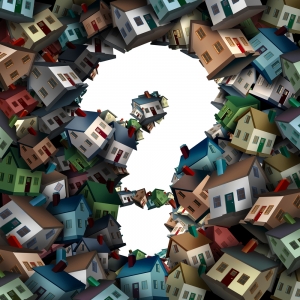 The housing market has exceeded expectations during the global pandemic. Most would have thought the market would slow down and perhaps ice over due to lack of activity. However, the pandemic itself caused a rush to the market. Having suffered through lockdowns, it caused renters and homeowners to convert to home buyers and home movers to obtain the pandemic lifestyle home of their dreams. It was made possible by low interest rates even though confidence in the economy was low.
There were different features sought in the properties by those buying, but a majority of them wanted space. So much so that the demand on the housing market was dubbed The Race for Space. There was a desire for more space so that working from home, studying from home, fitness at home, and family entertaining was better achieved. Outside areas were a premium most desired so that families and pets could be outside safely.
Not only was borrowing cheap, but there was another motivation to buy due to the stamp duty holiday that is now reduced till the end of September.
Most experts agree that the housing market is not likely to cool off entirely before the year end. Even if there are no more lockdowns, the desire for a different lifestyle has been deeply embedded. The pandemic lifestyle is going to become the post pandemic lifestyle with more space and the outdoors and green spaces highly valued. Home buyers and home movers are not going to just disappear, not even at the end of the stamp duty holiday.
So, while most experts agree demand will remain, there is a divide on whether or not demand will slowly start to reverse to the normal levels seen pre-pandemic or it will remain elevated. It actually can fluctuate day to day on what is forecasted.
One thing that should be taken into account is that the weather is about to change and more time will have to be spent indoors, much like a lockdown with more freedoms. Spending time indoors could trigger the desire for more space for those that stepped to the side from the higher asking prices in the housing market during spring and summer.
Low interest rates will remain as well. Cheap borrowing, perhaps less competition from buyers, and being confined inside with less space could motivate those that waited to take action. The boost that will or will not come would likely occur at mid or late autumn.
Predicting the housing market while the pandemic still remains a strong influence in causing uncertainty will not be easy. After all, it was never expected that the housing market would be breaking records with growth during the pandemic.