Housing Market Rallies but Homeowners Missing Out on Remortgage Opportunities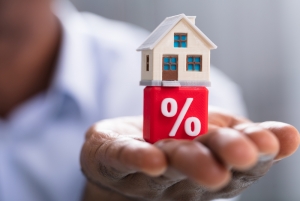 Home buyers have been busy taking advantage of the low interest rates being offered with mortgages. However, at the same time, homeowners are missing out. The latest data from the Bank of England revealed that purchase approvals were unexpectedly more robust during the pandemic. Homeowners on the other hand, with savings to be found, bypassed the ability to remortgage as expected.
The Bank's data revealed the July approvals were 66,300. It was less than the current year's peak in February of 73,600, with an average for the year at 65,800 approvals per month.
Remortgages for July reflected the same of June with 36,000 completed. Again, the February peak was higher at 52,600. Average remortgage approvals per month for 2020 are 49,000.
It should be noted that the Bank of England does not record internal lending product transfers and only accounts for remortgages that are completed with a new remortgage lender for a homeowner.
In total for July, there were 112,000 mortgages approved. The lending total amounted to £17.4 billion. The July 2020 volume total and lending value totals were 87% and 82% respectively of July 2019 totals. In comparison to the peak month of February for 2020, it was only 80% and 74% respectively.
Homeowners are being encouraged by experts to not let the opportunity to remortgage pass them by. For some the savings found in a lower interest rate could be substantial. A fixed rate could secure that discovered savings for months and years to come.