Housing Market Reports Reveal Slowdown as Brexit Nears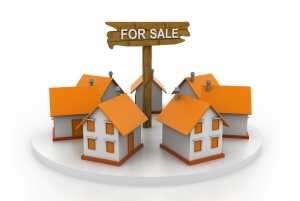 Experts in the housing market believe that the warnings of Brexit are taking hold with home buyers as the deadline nears. According to the Royal Institution of Chartered Surveyors (RICS), the expectation of the performance of UK house prices fell by more than what was expected during the month of July. The RICS measurement takes into consideration the expectation of estate agents and property surveyors and the number dropped to -9% in July from -1% recorded in June.
As signs pointed to a greater possibility of a Brexit without a deal, it is expected that caution took hold with home buyers.
The latest information from Halifax also revealed that growth in the housing market is slowing. There was a decline in July by 0.2% after a decline in June of 0.4%. The average house price is now at £236,120.
There could be an unexpected boost to the market in the near future. As the market slows down, property sellers will become more assertive and will likely begin to lower their asking prices and it should inspire home buyers that have been waiting out the market. However, there is expectation of an overhaul to the stamp duty. By raising the stamp duty level it could put enough money into hopeful buyer's budgets to push them to take action. If there is a cut to the stamp duty at the higher ends it could bring out more investors. Home movers could choose to get back into the market as well.
For homeowners keeping an eye on the housing market in regards to their equity levels, nothing drastic is expected in the near future and as Brexit draws closer it will reveal if buyers take advantage of the opportunities available. If so, then it will keep the housing market optimistically surprising experts just as it has in the past months.