Housing Market Sees Growth in July Despite Higher Interest Rates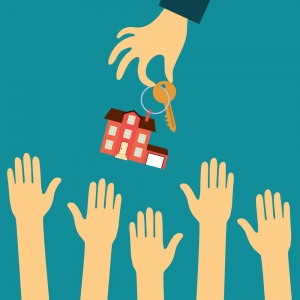 House prices have grown for twelve months in a row according to recently released data from Nationwide. July continued to see growth in the housing market despite higher interest rates, inflation woes, and continued rising house prices. The average house price was £271,209 with a recorded annual growth of 11%. Continued growth in the housing market is good news amidst a difficult economy.
No one wants to see the housing market begin to cool rapidly. A quick reduction in buyers could cause difficulties especially for homeowners. Declining demand in the market could result in a reduction of property values. It could put homeowners underwater with their loans which is owing more than the value of the property.
This could very well happen as buyers in the last two years bought during a strong demand. House prices grew rapidly as buyers dealt with the pandemic lifestyle and sought out more space in which to work and study privately at home.
Some of the demand in the current market could be the rush to buy before interest rates get higher. The Bank of England's Monetary Policy Committee (MPC) has increased the standard base rate during each of its last five consecutive meetings. The increases have pushed the rate from an all-time historic low of 0.1% to 1.25%.
The next MPC meeting is days away on 4 August. Many experts believe the MPC will make a more aggressive move against inflation and bypass the recent hikes of 0.25% for a larger one. The expectation is for the rate to increase by 0.5% which would put the rate at 1.75%.
This level of standard base rate is seen as perhaps too much of a strain on households and could indeed push many into hardships that are already struggling. It could also be a level in which property becomes unaffordable and buyers withdraw from the housing market.
Robert Gardner, Chief Economist with Nationwide, remarked, "The housing market has retained a surprising degree of momentum given the mounting pressures on household budgets from high inflation, which has already driven consumer confidence to all-time lows. While there are tentative signs of a slowdown in activity, with a dip in the number of mortgage approvals for house purchases in June, this has yet to feed through to price growth."