Housing Market Shows No Sign of Slowdown as Homebuyers Remain Motivated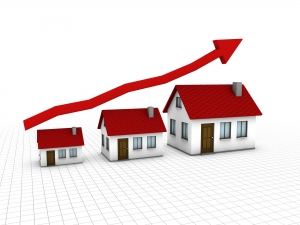 Some of the first reports on the state of the UK housing market have been released and as expected the demand for property remains high. Much of the strong demand is due to rising interest rates and the attempt of buyers to purchase now before borrowing becomes more expensive. According to Nationwide, the average house price grew in 12 months to March by 14.3% or £33,000. The rate of growth in March was the fastest since 2004.
The average house rate is now at £265,312. Nationwide reported house price growth for every region in England and Scotland.
It has been considered that the impact of the ongoing pandemic, along with rapid increased inflation, and the war in Ukraine have all contributed to a deep desire for stability that comes with owning one's home. The desire to feel safe and steady in one's own home can have a powerful draw to the housing market in times of various troubles.
Of course, the low interest rates available are also a motivation to buy. Despite three consecutive increases from the Bank of England's Monetary Policy Committee (MPC) which took the standard base rate from an all-time historic low of 0.1% to 0.75%, rates offered by lenders are still very attractive.
Experts have noted that many lenders appear to be moving away from the competitive mode seen in the years of late to a tightened lending mode. The uncertainty in the economy, the risk in lending, and high demand are likely the factors at play with those doing so.
Hopeful home buyers are not the only ones showing strong demand for mortgage lending, as homeowners have also been driving up the data in remortgage lending. The ability to save money and secure a fixed rate deal to offer a shield against rising rates are strong reasons behind the desire to remortgage.
Rates are likely to continue increasing as inflation continues to rise at levels not seen in decades. The next meeting of the MPC does not occur until 5 May and it is also the next scheduled report of inflation in the UK. Depending on the weeks leading up the meeting, it could cause a stay steady vote and allow the latest increase to have a longer time to impact inflation or the MPC might choose to vote yet another hike to the rate and it could be more than the last three 0.25% increment increases.
Meanwhile, the desire to climb the property ladder seems set to continue and demand in the housing market will remain according to experts, at least until the level of interest rates makes borrowing so expensive as to cause caution in buyers or completely shut them out of the option.