Housing Market Shows Surprising Growth in April Following Brexit Delay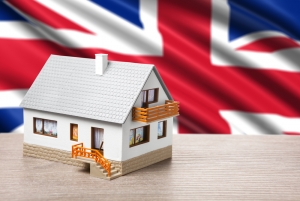 In another surprising report, the UK housing market has shown resilience with growth in the average house price for April. According to Halifax, the average house price increased by 1.1% which is a rebound from the decline reported for March of 1.25%. Since March was the expected date for Brexit and April followed the postponement, it could be that consumers were encouraged despite the put off of Brexit until autumn.
In comparison to last year, the annual growth also showed optimism as there was a decline in 2018.
The average house price reported by Halifax for April is £236,619.
This optimistic report for the housing market comes after the Bank of England chose to downgrade the housing market growth for 2019 from slight growth to a level of negative growth.
Some experts believe that the conditions are good for home buyers to stay in the market and for first time buyers to take advantage of low interest rates and aggressive sellers. There is also the chance that the normal spring boost to the market will help for months to come.
There is a problem with a low volume of properties coming onto the market. Many homeowners are choosing to stay put and remortgage rather than put their property on the market to consider an upgrade or downgrade. They may be waiting to see how the economy handles more months of waiting on Brexit.
For those looking to secure a mortgage to buy a home, or homeowners seeking a remortgage, lenders are still slightly competitive and that means there are good deals to discover.