Housing Market Super Boom on Horizon as Demand Grows and Supply Dips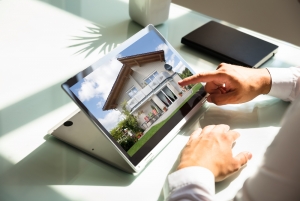 The housing market could be in the midst of a super boom according to Nationwide. The demand for property is at a major high. In fact, house prices grew by the fastest rate since 2004. The factors in place are all combining to push prices higher as activity continues in the midst of strong demand, low supply, very affordable interest rates, and a strong desire to secure a dwelling that will best suit the pandemic and post-pandemic desires and needs of buyers.
According to Nationwide, the average UK house price was 7.1% higher in April 2021 when compared to the same month last year. The average was an astounding new high of £238,831.
The extension of the governments stamp duty holiday through to the end of June is pushing many hopeful home buyers to take action and save.
The average grew 2.1% from March, which provides plenty of insight at the surge of activity that is occurring in the housing market. That is the largest monthly increase recorded in 17 years.
Robert Gardner, chief economist of Nationwide, remarked on the increase saying, "Just as expectations of the end of the stamp duty holiday led to a slowdown in house price growth in March, so the extension of the stamp duty holiday in the budget prompted a re-acceleration in April."
Homeowners are seeing a surge in the value of their homes and with more built up equity it could be a great time to consider a remortgage. Interest rates are attractive and with higher value in the home the best remortgage deals could be in reach.
May is expected to be another high demand month as home buyers seek to take advantage of the stamp duty holiday and complete their purchase before the deadline nears.