Housing Market Surprises Again with Strong Growth for May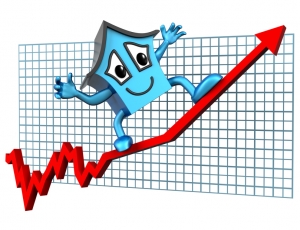 The growth in house prices surprised again in May. Halifax reported a 5.2% growth with the average house price now at £237,837. The house price growth was the largest annual increase since the first month of 2017. In April, there had been a 5% increase that came unexpectedly. The fact that May also showed that level of growth might very well back the assumption that hopeful home buyers are taking care of their own goals to climb the property ladder rather than heeding the forecasts of an uncertain economy with the extension of Brexit.
There are those that are quickly pointing out that the May 2019 annual comparison with last year's May reporting of house prices was easy to show growth as May 2018 was a relatively weak month. Yet, any growth is good news and it helps to relieve the stress of warnings of a stalling housing market.
Managing director of Halifax, Russell Galley, reported that the overall housing market is stable. He credited high employment levels and low interest rates offered by lenders as contributing to home buyers taking advantage of the opportunity to purchase property.
As those conditions continue it is believed that the housing market will continue to show growth.
The growth levels in the last two months helps build an optimistic outlook as the Bank of England had recently reduced their prediction for the performance of the housing market for 2019.
How the year ends will of course be greatly impacted by Brexit and the economy's strength going into the still cloud of uncertainty.