Housing Market Surprises in Last Full Month of Summer with Impressive Growth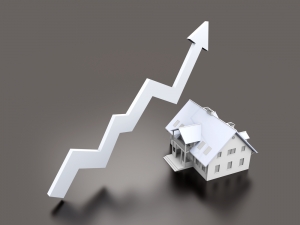 Once again the housing market has surprised. The final full month of summer revealed that the house prices have tipped upward in August. Despite the overbearing flood of reports of uncertainty of the upcoming deadline of Brexit on 31 October, hopeful home buyers took action and grabbed the opportunity present in today's market.
Halifax reported that the average house price increased by 0.3% in a month to month comparison. It was the second continuous month of an increase. Previous months had remained flat or dipped slightly.
There were even reports that the London housing market was seeing a summer boost in August. The reasoning is being credited to the lower prices.
Overall, the average house price in the UK is now at £233,541, according to Halifax. This is almost £4,000 more than August 2018.
Russell Galley, Halifax managing director, remarked, "While ongoing economic uncertainty continues to weigh on consumer sentiment, with evidence of both buyers and sellers exercising some caution, a number of important underlying factors such as affordability and employment remain strong.
"Although the housing market will undoubtedly be influenced by events in the wider economy, it continues to show a degree of resilience for the time being. We should also not lose sight of the fact that the single biggest driver of both prices and activity over the longer-term remains the dearth of available properties to meet demand from buyers."