Impact of MPC Decision on Homeowners as They Navigate Remortgage Waters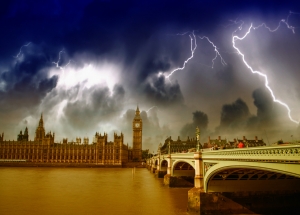 On Thursday, 2 November, the Bank of England's Monetary Policy Committee (MPC) is set to convene, and all eyes are on their decision regarding the standard base interest rate, currently resting at 5.25%. With inflation stubbornly steady at 6.7% for two consecutive months—more than three times the Bank's target rate of 2.0%—and recent reports of increasing unemployment, the implications of the MPC's choice are far-reaching, particularly for homeowners reaching the end of their mortgage terms and considering remortgaging.
A rate hike by the MPC could translate into higher mortgage costs for homeowners. Borrowers who secured historically low fixed-rate mortgages during the pandemic may be in for a surprise when they come to the end of their term. An increase in the base rate would lead to higher interest repayments, potentially stretching the finances of those coming to the end of their mortgage term.
To avoid the prospect of their lender's more costly standard variable rate (SVR), homeowners nearing the end of their term are encouraged to consider remortgaging. Remortgaging can secure a more favorable rate, and with a fixed rate deal ensure homeowners maintain control over their finances despite potential rate hikes.
Even if the MPC decides to leave the base rate unchanged, homeowners should remain vigilant. The remortgage market is sensitive to economic conditions and competitive pressures.
The current economic climate has led to a competitive lending market since the last MPC meeting in September, with some lenders already offering lower interest rate options. This has been particularly beneficial for individuals shopping for remortgage quotes and deals. However, the remortgage market can be fickle, and it's vital for homeowners to stay informed and proactive. If a homeowner is coming to the end of their mortgage term or they have already been moved to a SVR, then shopping for a remortgage sooner rather than later is definitely a smart strategy.
It is easy to shop online for a remortgage. Remortgage broker websites could provide numerous quotes from a variety of remortgage lenders and an exclusive deal not directly offered to borrowers could be offered. Homeowners could also go from site to site of lenders to gather quotes. Once quotes are in hand, one has only to review them and compare and get the process started. A quick task that could offer substantial savings.
The MPC's decision on Thursday is poised to impact homeowners' financial well-being, especially those approaching the end of their mortgage terms. The rate hike possibility underscores the importance of remortgaging for stability.
Leaving the base rate unchanged is not a guarantee that remortgage rates will remain static. The lending market is dynamic, responding to both economic conditions and competitive pressures. Homeowners must act proactively to secure their financial future.
As we approach this pivotal MPC meeting, one thing is clear: homeowners must prepare for an uncertain economic future by considering their remortgaging options and making informed choices to safeguard their financial stability.