Interest Only Mortgage Loan could Create Added Challenges for Property Owners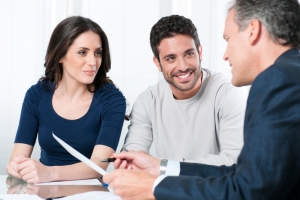 First time property buyers face quite a number of challenges in reaching the first rung of the property ladder. These challenges range from putting together enough for a deposit, to affording the administration fees of the loan, to figuring out how to pay for the insurance on the property. Many first timers now are finding others to take on this expense and share the costs of the first property. This is a solution which is working for many, but there is now another method to make a way to the property ladder. That first step can now be reached with an interest only mortgage loan and 5% deposit.
This new path to gaining access to the property ladder has its share of supporters and critics who feel this could be a mortgage lending tool which is placing the borrower at great risk of a crash and burn.
The 95% interest only loan is being taken advantage of by many first timers, but great risk comes with it. After the first three years, the interest only part of the agreement stops and principal becomes part of the monthly payment amount. The payment amount can jump to quite a scary amount.
For example, a house owner with a 30 year mortgage in the amount of £150,000 begins the first three years of the loan paying £475 per month. At the end of the first three years, the house owner sees their monthly payment jump from £475 to £796. This may not just be a shock to the household budget, but completely derail the amount of outgoings and place unnecessary stress on borrowers.
Housing specialists are urging those who consider this type of mortgage lending tool to look at all the pros and cons and make certain the funds will be available after the first three years to afford a major increase in monthly payment amount.