Interest Rates Could Be Doubled if MPC Increases Rates As Expected in February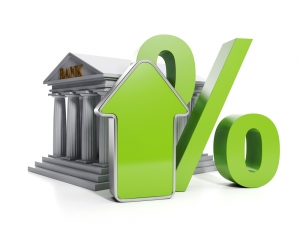 Homeowners have been encouraged to shop for a remortgage sooner rather than later or face higher costs with rising interest rates. In December, the Bank of England's Monetary Policy Committee (MPC) voted by majority to increase the standard base rate. Now, there could be yet another rate increase during the next MPC meeting on 3 February. According to a recent report focused on the possibility of a rate hike, it is expected the current 0.25% rate could be doubled to 0.5%.
The first in three year rate increase in December came a bit sooner than expected. There had been an expectation of a rate increase in early 2022, but instead the MPC hiked the rate at the end of the year. The rate hike was made to help slow the quickly growing inflation rate, which was at the highest level in almost thirty years.
Because of the continued concern over the state of the economy, which is still being influenced by the global economy, the MPC could very well make another interest rate increase during their next meeting.
Some experts believe the rate could be at 1.25% by the close of this year.
This could come as a shock to borrowers that have been used to low interest rates. Before the rate hike in December, the then low interest rate of 0.1% was an historic over 300 plus year low rate.
For homeowners that have had their mortgage term end, and have been moved to their lender's standard variable rate (SVR), shopping for a remortgage could be a good financial move. An easy and quick way to discover what savings could be available is to shop online. By visiting the sites of lenders, the homeowner could have quotes in hand to review. Visiting a remortgage broker offers the ability to get quotes from numerous lenders at one stop.
Most likely homeowners that are on their lender's SVR will find they have offerings of lower interest rates and substantial savings opportunities. By choosing a fixed rate deal, a homeowner could lock in a low rate and avoid paying on any upcoming interest rate hikes.
All homeowners should shop for a remortgage deal say experts. Even those that are not close to having their current mortgage term end might choose to pay penalty fees to end their current deal early rather than facing future rising rates. They, too, could lock in a fixed rate remortgage with the low interest rate deals of today.
Again, by simply shopping online, any homeowner could find what deals are available and what savings could be had. If forecasts are right, taking action soon would be a smart strategy rather than facing higher interest rates and paying more than needed should rates increase as expected in February and throughout this year.