January House Prices Show Slight Growth but Optimism Remains for Home Buyers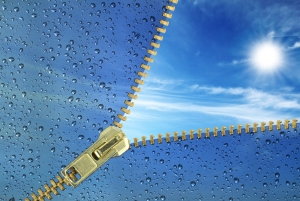 January news was filled with Brexit concerns and despite the impact that may have had on those considering plunging into homeownership, there was slight growth in the average house price for the first month of 2019. According to Nationwide the average house price for the UK grew by 0.1% to £211,966. This is the smallest growth in the average house price since February 2013 when there was a growth of 0.0%.
January property values gained 0.3% which gathered some of the loss back from the 0.7% decline of the previous month.
While the increase to house prices doesn't reflect a booming economy, it can be looked at through an optimistic lens as to the fact that Brexit is a major uncertainty that has yet to rattle the housing market as dangerously as predicted. At the start of Brexit there were forecasts of much gloom and doom that did not occur. Perhaps consumers are more focused on their personal goals, including home ownership, among the noise of possibilities that could materialize through an unknown and unprecedented outcome of Brexit.
Interest rates and mortgage deals are still attractive for those looking to secure their very own property and escape rising rental fees from landlords. Repositioning of young adult mindsets to begin building their families could have first buyers become a larger demographic in the market. There are many factors that could keep the housing market vital despite the expectation of a slowing down.
There is the possibility for house prices to grow due to a lack of inventory within the market. Fewer homeowners are moving home which leaves a lower inventory of starter homes for first time buyers and home building is not keeping up with demand either. Yet, there is a resilient generation entering into the housing market and that will boost the market as they find creative ways to purchase homes, build them, repurpose properties, and take on older properties as a project.
This year will likely be one in which economists and other experts look back upon to study. No matter what is forecasted, no matter the spin upon the data for one agenda or another, consumers have learned to focus upon their own aspirations and futures and that could very well leave markets and the economy, including the housing market, responding unexpectedly to the unknowns lying beyond the horizon.