Landlords Obtain Remortgage for Property Improvements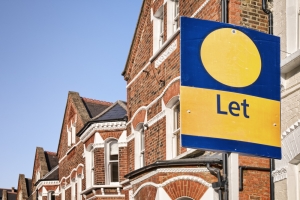 Remortgage is currently one of the hottest options for many UK house owners ahead of a possible increase in interest rates in early May. Owners have few courses of action relative to home ownership as conditions within the market change. They can move home and potentially reduce the amount of monthly mortgage payment which is required. Or, they can stay in the home and obtain a remortgage in search of reducing outgoings. Landlords have similar options in considering their future. Many are now remortgaging their properties in order to make renovations and improvements.
According to the latest research from Countrywide, during the last twelve months, landlords have searched out the benefits of a remortgage like no other time in recent memory. In fact, the last year has seen three times as many landlords remortgaged to improve property compared with the year 2016. Just over 9,500 of the 171,421 who remortgaged in the last year did so with improving their property in mind. This is increased from 8,459 who remortgaged for improvement purposes in 2017.
Remortgage provides many benefits to those who obtain it. As a mortgage lending option, it makes it possible to save money each month through a lower interest rate. Additionally, obtaining a fixed rate remortgage makes it possible to secure a more stable financial future. A fixed rate provides protection against future hikes in interest rates.
Landlords in every region are increasing their rates of remortgage, but the South in particular is doing so with property improvements in mind. Remortgage experts see this year as a strong year for remortgage activity and do not expect a slowdown any time soon.