Last Year was the Year of the Home Buyer and This Year will be Year of Homeowners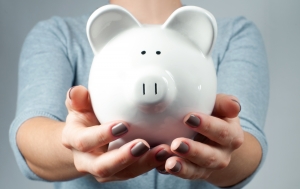 The big news last year was the housing market and the number of home buyers seeking their pandemic lifestyle dream home. Despite the pandemic taking grip on the world and the UK experiencing lockdowns, one of the largest consumer purchases was not put on hold. Home buyers flocked to the market and not only kept it afloat, but supported businesses associated with moving and setting up a new home. This coming year is not expected to be as robust as last, but that doesn't mean that borrowing will falter because homeowners are expected to remortgage and in large numbers.
Last month the Bank of England's Monetary Policy Committee took quick action to raise the standard base interest rate in response to the fast growing inflation rate. The once 300 plus year historic low rate of 0.1% was no more. The rate was increased for the first time in three years and to 0.25%. While still low, and very affordable in comparison to what was once a normal interest rate level, it made potential borrowers sit up and notice.
Warnings have been issued by experts that there will be other interest rate increase in 2022. No one should want to pay more than necessary, and that should include paying a higher and more costly interest rate on one's mortgage. By remortgaging, those that are paying a higher interest rate than what is found in current remortgage offers could save substantially. In securing a fixed rate deal they could lock in the low interest rate for the length of the term and save against rising rates that are expected to occur.
Homeowners that allowed their mortgage term to expire and were moved onto their lender's standard variable rate (SVR) are especially encouraged to consider a remortgage. Recent data has shown that SVR levels from top lenders could have interest rate levels double or more what is available in a remortgage. By securing a fixed rate remortgage, a homeowner could be relieved from quick interest rate increases and the need to rush to remortgage to prevent a financial strain on the household budget.
Remortgaging now could offer peace of mind while also saving money.
Many homeowners with mortgage terms not yet ready to end could also be seriously considering a remortgage. With the expectation that the low norms we have grown accustomed to are going to go away, it could be worth paying any penalty fees to end a term early and remortgage with a secure interest rate level now.
Experts encourage all homeowners to shop online for a remortgage. It is easy, quick, and offers informational quotes as to what deals could be available to the homeowner. Discovering the amount of savings and the peace of mind in 2022 from rising rate costs could be the best motivation to take action to remortgage. It might be the best financial strategy in fact to buffer the household budget against inflationary costs and the rising winter energy expenses during the next few months.
The low interest rates were of benefit to home buyers in 2021, and the expectation of losing them will be the motivator that pushes waiting homeowners to remortgage and take advantage of their unique opportunity to save a lot of money in 2022.