Latest Remortgage Data Forecasts Continued High Demand from Homeowners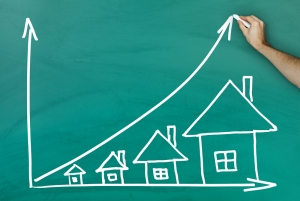 The latest data on remortgaging was released by LMS and revealed that June is likely to show the continued trend of higher demand from homeowners. The first week of June not only had higher instruction volumes than the first week of May, but also in comparison to the first week of June 2019. There were fluctuations in the data which were blamed on remortgage offices getting back to work in the midst of the reopening while dealing with the coronavirus pandemic, such as the number of remortgage cancellations. It is assumed that legal teams are clearing out old and inactive cases, which is impacting that data.
Remortgage brokers and lenders have been of late pulling some offerings off the market. Most of those have been higher LTV remortgage products, yet there are other lenders keeping borrowers excited about opportunities in remortgaging by cutting their interest rates once more. Experts encourage homeowners to shop around to discover what remortgage savings and benefits are available currently while keeping in mind that lenders are active and watching demand closely. The best deal of today could easily disappear tomorrow, so taking action sooner rather than later will assure the homeowner gets the deal they discovered best for their need.
In response to the recent LMS data, Nick Chadbourne, CEO of LMS, remarked, "The first week of June marks another consistent week of healthy instruction volumes. We are seeing a continued return towards stability in this area, with a consistent increase in new cases coming onto the books.
"It is particularly promising to note that when making year on year comparisons between June 2019 and June 2020, we are seeing increased volumes at present. Increasing cancellations volumes are cause for quiet concern and something we will continue to monitor as the month continues. Rising levels could be caused by offers from Q4 2019 expiring and firms clearing out aged cases at the beginning of the month.
"Moreover, as the COVID-19 crisis continues and borrowers' circumstances continue to change and new deals enter the market, previously attractive offers may become unappealing. This could be having a knock-on effect as borrowers look to change deals and ensure they are getting the best available product at that time."