Lead Up to Brexit Remortgage Deals Worth Considering for Substantial Savings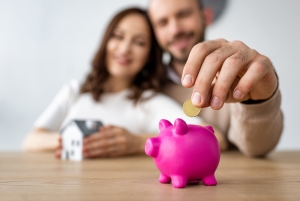 A major number of homeowners will have their mortgage deal end in the lead up to the Brexit deadline of 31 October. Once their deal ends they can choose to remortgage or they can choose not to and their lender will move them to the lender's standard variable rate (SVR). That could be a financial nightmare for homeowners because there are, according to experts, some SVRs that are at an interest rate level of double or more what the homeowners are used to paying.
Rather than have their property loan attached to the risky and possible overly expensive SVR, a remortgage could help a homeowner escape paying more than they need to pay. In fact, experts encourage all homeowners to shop around for a remortgage, because there is a strong possibility that they will find substantial savings.
Remortgage lenders are very competitive currently and that is bringing opportunity through attractive deals for borrowers. Not only are there low interest rates, but some are long term fixed rate deals of which the term is longer than has been offered in more than a decade.
There could very well be even better deals to be found with remortgage brokers, as they often have access to deals lenders do not offer directly to the public, so it could be worth it to consult with a broker.
Homeowners can easily shop around online and request instant quotes from remortgage lenders and brokers to determine what deals are available. By taking that simple step, it could reveal major savings that could be a source of financial peace of mind for years to come, long after Brexit is just a memory.