Lloyds Banking Group Wins Bidding War for Tesco Bank Mortgage Customers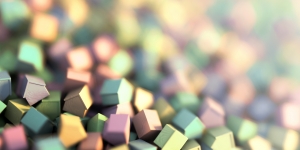 The mortgage lending pool became one less when Tesco Bank decided to leave the mortgage market. It was recently announced that they sold their entire mortgage book to Lloyds Banking Group in a deal worth £3.8 billion deal. The initial announcement about Tesco Bank abandoning the mortgage lending market came in May. The loss of possible profit margins was the reasoning. It left those with mortgages wondering what would happen and who would become the new owner of their mortgage debt.
Now it will be up to Lloyds to gain the loyalty that those homeowners perhaps once put upon Tesco Bank. Eventually all of these mortgage holders will come to the end of their term and they will likely consider a remortgage. The volume of mortgages amounts to 23,000 new customers for Lloyds.
Vim Maru, Lloyds' director of retail, remarked, "This is a good deal for the group, our shareholders, and Tesco's mortgage customers. We believe our Halifax brand will make a good home for these customers and we look forward to welcoming them to the group."
Santander and Royal Bank of Scotland were also interested in purchasing the mortgage book, but were not the highest bidder for the new portfolio.
Tesco Bank chief executive, Gerry Mallon, said, "Our focus is on how we best serve Tesco customers and align our resources effectively to their needs while ensuring that our offer remains sustainable in the long term. As a result, we made the decision to move away from our mortgage offering. Our priority throughout has been to complete a commercially acceptable transaction with a purchaser who will continue to serve our customers well."