London Housing Market Shows Decline of Demand and Asking Prices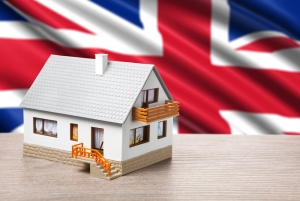 During the recession the continued strong demand for property in London helped hold up the UK average house price. Even when areas all showed declines the overall UK average could show growth simply due to the London data. House prices have been so high in London that many experts have been foretelling of a much needed natural correction and that seems to be happening now.
The capital area homes are declining in value as asking prices there recede. The average asking price for a London home declined by £18,000 between August and September according to Rightmove and that marks the largest decline in this decade. Kensington and Chelsea average asking prices are more than £300,000 lower.
Brexit and tax changes are being blamed for the loss of demand for London homes along with investors from the housing market lacking confidence in the capital as a good investment. Outlying areas from London are more attractive to buyers and families and commutes are seen as a necessity and acceptable to paying the current high house prices.
House prices reported by Halifax showed a slight increase in August at 1.1%. While Nationwide building society showed the average house price had declined by 0.1% to £210,495. These totals do include London data and that again shows the impact London property prices can have on the total UK market.
Rightmove reported the average asking price for a home in the UK declined by £3,660 or 1.2% in the last month. This is the first decline in the UK asking price recorded for August since 2013, which includes the 2.9% decline of London.