London Not the Only Area to See Strong House Price Growth in Recent Years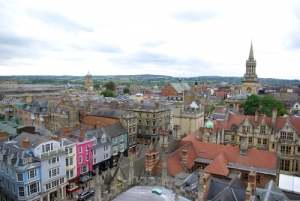 Cambridge has earned its spot as not just one of the hottest spots for house price growth, but also as an area which is competing directly with the Capital City and for now, winning. Cambridge, which is home to some of the most respected science and tech firms, has now had house price growth of 44.7% since the pre-crisis year of 2007. This is in contrast to price growth of 44.4% within the city of London. According to Hometrack, Oxford places third in the contest at the respectable price growth of 37.4%.
A house in the historic city of Cambridge now costs an average of more than £388,000. Although growth in Cambridge has outpaced London, average house price is still a great distance from cost of a house in London at almost £450,000. This is less than some other surveys, which places prices over the £500,000 mark.
Average house prices have grown in the last twelve months by more than 10% in the city of Cambridge. This was outpaced by both London and Oxford.
In terms of affordability, Oxford takes the top prize. House prices in the area far outmatch the income of a majority of workers there. Workers in Oxford earn a modest income of £26,500, compared with London workers who are earning almost £32,000.
These three cities are not seeing a shortage of UK housing market activity. Remortgages are still in high demand, but the window for taking advantage of them is quickly closing. Overall, remortgages are expected to continue to match the pace of house price growth in the coming months.