Low Interest Rate Remortgage Could Offer Substantial Savings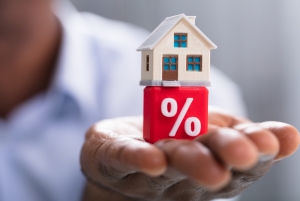 The current remortgage market is perhaps the best for borrowing that it has been in decades. There are very attractive deals available for homeowners, including those that offer the opportunity to convert built up equity into cash. Because of the ability to save money for months and years ahead, it could be the answer to the financial worries of many homeowners.
The current global pandemic is putting a strain on our economy as well as our own household budgets. On top of that, there are warnings we could be headed into a very hard recession which experts predict will be worse than that seen during the Great Depression.
Homeowners wanting to achieve peace of mind that they are doing all they can to prepare for the worst while hoping for the best, will surely be considering a remortgage.
The interest rates are low making borrowing cheap. The Bank of England's Monetary Policy Committee, or MPC, recently lowered the standard base interest rate to the lowest level ever seen in the Bank's 300 plus year existence. The 0.1% rate has put into place opportunities for borrowing and allowing homeowners to discover lower interest rates than what they were are currently paying.
With a fixed rate remortgage, the lower interest rate that is offering savings to the homeowner will be locked in for the term of the deal. Experts have been encouraging remortgages as a way to save money due to the fact that it is predicted that many homeowners could save thousands with a lower interest rate.
In only a few minutes shopping online, a homeowner could discover what savings are available. By visiting the websites of remortgage brokers and lenders and obtaining quick quotes, a comparison could be done on what deals and savings are possible. It could offer substantial savings for the years ahead of which no one is sure of what is to come.