Lowest Interest Rate Focus Could Keep Homeowner From Best Remortgage Savings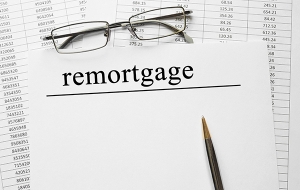 There are numerous reasons for homeowners to be shopping around for a remortgage. Not only those homeowners that are close to having their current mortgage deal end, but also those that have allowed theirs to lapse and have been put onto their lender's standard variable rate (SVR). For some, it could be worth taking on a fee to end their mortgage deal early to get a lower interest rate remortgage deal.
In shopping for a remortgage, it is encouraged by experts to look beyond the deals with the lowest interest rate. Many lenders will offer very low interest rates on deals to get to the top of the lowest rate deal listings. It also helps to grab the attention of homeowner borrowers that are focused on finding the lowest rate.
However, experts encourage homeowners to look beyond only the lowest rates. Lenders often offer the lowest rates with higher fees. In taking a look at the overall savings in a remortgage, one must certainly consider the fees. Combining savings from the lower interest rate with all fees involved will give the true savings.
There are other things that could make a remortgage the perfect one for a homeowner. Other considerations are the ability to secure a fixed rate remortgage to secure a low interest rate for months or years to come. Some homeowners might be in search of an equity cash release remortgage to have cash in hand for enduring the pandemic, to build an emergency fund, to make home improvements to make their home more comfortable, more energy efficient, or to upgrade furnishings. The choice of how to spend that money is of course the choice of the homeowner for what, when, and how to spend their money.
Remortgages are indeed very attractive currently and there are as many reasons for a remortgage as there are homeowners. To find the best remortgage, a homeowner should shop around, and keep in mind if savings is truly the goal, that fees cannot be overlooked to find the best one.