Lowest Interest Rate Remortgage Might Not Be the Best Deal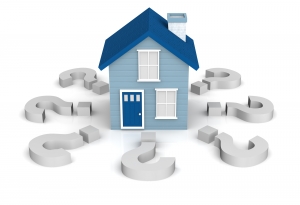 Interest rates are at an historical all-time low. The current standard base interest rate set by the Bank of England's Monetary Policy Committee (MPC) is at the lowest rate in over 300 years. In fact, it is the lowest it has ever been. Lenders are offering deals on mortgages and remortgages that are below 1%. Borrowing is cheap and lenders are competitive to get the attention of those looking to take advantage of the opportunity in saving money while borrowing.
New deals are being brought to the lending market every week. Lenders are offering great deals thought to be the very best possible, and then another lower interest rate deal becomes available. It can make a borrower feel they should sit on the fence and await one of the newer and lower interest rate deals, but that could be a bad idea.
It is true that lenders are offering lower and lower rates. The lowest interest rate deals can make your eyes widen and your jaw drop, but it could be that the deal with the very best rate isn't the best deal after all.
The lowest interest rate deals often have the highest fees. For some, that could mean that the savings offered is reduced. A remortgage deal should be considered for all fees and costs as well as the savings. Much of the savings offered could be drastically reduced with higher fees thus making it not the best choice.
In looking at the overall savings offered, a homeowner could determine that a remortgage with a slightly higher interest rate is the best pick as it offers the higher level of savings.
There are other reasons to consider a remortgage over another beyond the interest rate savings. A homeowner could be shopping for savings as well as a long term with a fixed rate. It would offer peace of mind when interest rates start rising as they would have locked in their low interest rate for the term of their remortgage deal. Fixed rate deals with longer terms are not going to have the lowest interest rates attached to them. So saving for longer, gaining peace of mind, and choosing one with lower fees could very well beat out a choice of the lowest interest rate offering.
When shopping for a remortgage, it can be a good start to shop online and find low interest rate offers. However, it could pay off in overall savings to also consider any fees or other costs that would be associated with the deal.
There are definitely substantial savings to be discovered in a remortgage, and waiting on the fence for the very best deal could just leave a homeowner missing out on the savings available now. As it could be smarter to save sooner rather than later and get the best deal now rather than wait and perhaps lose out if lenders become less competitive and start pulling the deals available today.