Loyalty Has No Place When Homeowner Needs a Remortgage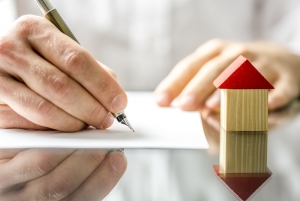 The demand for remortgages is strong as homeowners are seeking relief from rising interest rates. The Bank of England's Monetary Policy Committee (MPC) has hiked the standard base interest rate at each of the last eight consecutive meetings. The first rate hike occurred last December and took the rate from an all-time historic low of 0.1% to 0.25%. Other increases have taken the base rate to 3.0%. More hikes are expected as it is forecasted for the rate to reach 5.0% or higher.
With warnings about continued impacts from inflation, higher energy costs, and rising rates, experts have encouraged homeowners to seek the opportunity of remortgaging. It could offer relief, and if a fixed rate remortgage is chosen it could offer a shield from further rate hikes and that means saving money.
Many homeowners are unaware of how remortgages could help and there could be confusion as what is involved. For instance, some believe that getting a remortgage adds more debt to their mortgage. There are fees involved in remortgaging, but a homeowner does not have to add more debt. They could borrow the exact amount they currently own.
The way a remortgage develops with more debt borrowed is when a homeowner seeks more in the loan to have excess funds to make upgrades or improvements in the property. Some homeowners are using their extra funds to upgrade their homes to be more energy efficient for the upcoming winter months and even the hot summer months.
Homeowners with built up equity could apply for an equity cash release remortgage. The released cash from the equity can be used as the homeowner decides. Again, it could be used for improvements or upgrades, or for holidays, consolidating debt, or for setting up an emergency fund.
The current top reason for seeking a remortgage is to save money. One way a remortgage could help a homeowner save is when they find a lower interest rate during shopping for a new deal. Another is when the homeowner is on a standard variable rate, and they discover a fixed rate remortgage.
A homeowner that comes to the end of their mortgage term could remortgage, but if they choose not to, they will be moved to their lender's SVR. Rates on a SVR are usually higher than those found with a remortgage. Sometimes the remortgage rates are lower by half or more. Rather than be exposed to continued increases by the lender with a SVR, a homeowner could remortgage and with a fixed rate deal they lock in the rate and save every time they would have had to pay an increase. Instead, they pay the locked rate and escape the hiked rate.
Savings with a fixed rate could be substantial. The rate hike of a lender is normally higher than what the Bank sets. Therefore, choosing a fixed rate could be a very smart strategy.
A homeowner doesn't have to wait until their mortgage term ends to shop for a new deal. A penalty fee is likely involved when a term ends early, but some homeowners are paying a fee to allow them to remortgage with current rates rather than waiting till when their term would end and rates could be higher.
Another way to find the best remortgage is to shop from various lenders. Of course, the homeowner's lender will likely offer a remortgage deal, but it doesn't mean it is competitive and the best offer. Here is when loyalty could cost the homeowner. Rather than take the lender's offer, a homeowner is encouraged to push loyalty aside and shop to find the best remortgage for their needs.
It is easy to find remortgage offers by shopping online. Going from remortgage lender website to another will offer quick quotes to review. Shopping the website of a remortgage broker could offer quotes from several lenders to compare. Brokers could also have exclusive deals available not found directly from lenders.
The MPC will be meeting again in early December, and then again in February. Rather than accept higher expenses to a household budget, shopping for a remortgage could offer a solution. That might mean that a homeowner must find a remortgage with a new lender, because when it comes to shopping for a deal, loyalty should not keep a homeowner from saving when doing so could be helpful.