Many UK House Owners Remain in Negative Equity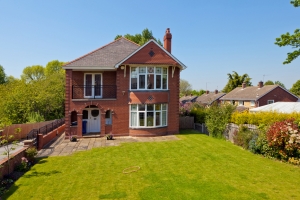 The latest UK housing market research reveals data which is disturbing to many house owners looking to sell their house or think about a remortgage. Many house owners are surprised to discover they are sitting in a home treading water in negative equity. Their homes are in fact stuck in values circa 2007. More than half of all towns and cities in Britain are trapped in the condition of negative equity with Northern cities and towns most affected.
Research conducted by housesimple.com has uncovered data many house owners are still struggling to relieve themselves of – negative equity. It is the unfortunate condition of occupying a home in which the amount of the mortgage is greater than the value of the house. This condition is paralysing in that it could take years for the value of these homes to recover enough for house owners to profit from the sale of the home or take advantage of a remortgage.
House prices have made successful recover mostly in the South, but in the North a different story exists. London has largely affected average house price figures in the South where home values have rebounded £200,000 compared with prices from 2007.
David Hollingworth, of mortgage brokers London & Country commented on the latest housing market data, saying: "It's easy to assume that negative equity is no longer an issue given the improved activity levels, since the credit crisis caused the housing market to stall."
He added: "Much will depend on the timing of the purchase but some homeowners who bought at the peak may still find that recovery hasn't been sufficient to erase the cloud of negative equity.
"These figures again underline the multi-speed nature of house prices in the UK and just how significant the regional variation can be. That said, negative equity only becomes a major problem if the property needs to be sold. As long as the mortgage remains affordable the owner can stay put and hold out until a combination of rising prices and erosion of the mortgage takes them out of any potential negative equity.
"With mortgage rates extremely low at the moment, taking the opportunity to overpay could help to cut the mortgage balance more quickly which can only improve their options in the future."