March Average House Price Reaches New High at One Year Mark of Pandemic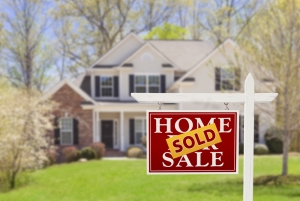 At almost the one year mark of the pandemic taking a strong grip on the UK economy, the housing market has proven that the dream to be a homeowner is strong and well. Despite the lack of confidence by experts that the housing market would be resilient yet again, especially after the years of dealing with Brexit, home buyers did not waiver. March 2021 marked a record high in house prices with the increase over the same time last year being 6.5%.
The average house price new record high reached £254,606 according to Halifax. It is a 1.1% increase over the high seen in February.
Russell Galley, managing director of Halifax, remarked, "Following a relatively subdued start to the year, the housing market enjoyed something of a resurgence during March, with prices up by just over 1% compared to February.
"Casting our minds back 12 months, few could have predicted quite how well the housing market would ride out the impact of the pandemic so far, let alone post growth of more than £1,000 per month on average.
"Overall we expect elevated levels of activity to be maintained in the coming months, with consumer confidence spurred on by the successful vaccine rollout, and buyer demand still fueled by a desire for larger properties and more outdoor space, as work-life priorities have shifted during the pandemic."
The housing market has been forecasted to see a boost from the usual spring season increase that is normal due to people emerging from the winter weather and seeking a new home at a time when the world awakens from winter as well.
There are however other reasons for expected increases in the average house price including demand being higher due to the stamp duty holiday being extended until the end of June, and that the demand for buying is far exceeding the supply in the housing market. Hopeful home buyers will likely continue to find themselves face to face with higher prices attached to their dream home in the months ahead.