March UK Housing Market Data Reveals Significant Gain in House Prices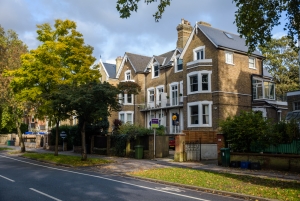 March has proven to be quite an influential month this year with house prices catching much of the spotlight. The Midlands area of the UK is currently the hotbed of house price gains according to the latest housing market figures. The latest Rightmove figures indicate this month has posted a 1.3% increase in the average house price. This is the same rate as last year during March when buy to let investors were scooping up property in an effort to beat the newly instated taxes which were coming soon.
This month has seen the biggest March increase in the average value of property since the year 2007. The annual growth rate however paints a different picture, as it is down more than 5% compared with the same time last year.
The Midlands are setting the pace this month as prices in the West and East surged more than 2%. The East Midlands actually came on strong and posted an annual increase of almost 6%.
Miles Shipside believes the March increase in property value was due to the lack of available property on the market which put upward pressure on prices.
Shipside said: "Since 2007 we've only once seen a larger rise than this in March."
He added: "And we are also keeping pace with last year's rise, which had the added momentum of investors looking to beat the Stamp Duty tax deadline of April 1st."
As house prices increased in value during the month of March, another sector continued its strong gains – remortgage. It is still running at a feverish pace with many house owners benefitting from low interest rates and lender competition.