More Lenders Increasing Remortgage Interest Rates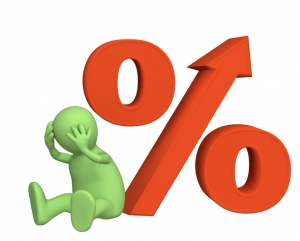 Homeowners that may have been sitting on the fence waiting out the remortgage lending market for even better deals might have missed their opportunity. In the last week or so, lenders have been adjusting their interest rates on remortgage and mortgage products. This has prompted experts to encourage homeowners to take action sooner rather than later if remortgaging is their goal.
The rates available, even those adjusted, are still very attractive. Homeowners might have missed the lowest interest rate deals offered by lenders days ago, but the current ones are still capable of offering a substantial savings to homeowners that mortgaged two or more years ago.
It is expected that lenders are still adjusting to the new normal in the lending market. With extremely low interest rates expected by borrowers, many earlier put out the limit on the lowest levels they can offer and are now retreating into a more profitable yet still low interest rate range.
Homeowners are reminded that despite some of the all-time lowest deals being absent from the market, those bottom low rates most likely had big fees associated with them. When taking into consideration both the savings offered along with the fees, the overall savings might have been less in comparison to the slightly higher rates being offered currently with lower fees associated with the deal.
Lenders might be adjusting their offers, but that should not cause homeowners to step back from the opportunities available with the remortgage products on the market. A quick and easy way to discover just what might be available is to shop around online with remortgage brokers and remortgage lenders. Getting a few quick quotes online will allow a homeowner to see if a remortgage could be helpful and just how much savings are awaiting them.