Mortgage and Remortgage Seekers Facing Strict Lending Process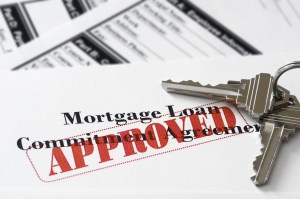 Mortgage demand data over the next few months is expected to show stronger demand from buyers. What the data won't show as readily are the number of hopeful home buyers and homeowners being turned away due to stricter lending guidelines. Lenders have been competitive and fighting for attention from borrowers and that has kept interest rates low, but they have been able to stick to the new regulations as more borrowers have come in with better credit scores than in year's past.
Nigel Stockton, Countrywide's financial services director, said, "Probably the most important change of all and the one that is often overlooked is credit scoring. This means that on a normal distribution a whole raft of customers who were previously able to borrow no longer qualify to be considered for a mortgage.
"All of this has resulted in lenders declaring higher profits for mortgage books in 2014. Look at RBS, Lloyds Banking Group and most recently Nationwide.
"As a large UK bank, you lend, you collect the margin, and you pop in place a provision - which you release in subsequent years. Product is no longer priced for risk but profit.
"Demand is there but there is just no supply for those customers that don't fit the mortgage criteria.
"Consumers who don't have a high enough credit score are unable use just about all major lenders. A week late payment of a Sky TV subscription in the last two years now knocks you out of just about all of the main lenders.
"The lenders are operating as one. The regulators have overseen an unprecedented harmonization of credit score and criteria. Price not criteria is now the only competition, which is what we are currently seeing with all of these price reductions.
"All of this combined means that the industry is now excluding more consumers from mortgage lending than ever before. Just 10% have a small infraction on their scorecard and they don't qualify for a mortgage.
"So a whole host of the previously creditworthy customers are now excluded or scared to move from their current mortgage deal in case they can't replace their credit. Low remortgage figures ringing bells anyone?
"We should all be worried - no bad debts, only approving high credit score, no place for any minor infractions, super profit pools for Buy-to-let lending and the regulator impinging on innovation and most importantly new entrants. The pendulum has swung way too far. We are now socially excluding those that we should lend to and help on to the housing ladder."
Experts suggest that those that are stressed about facing the process of a mortgage or remortgage to consider the assistance of a broker. Their expertise, working with a wide variety of lenders, and access to broker-only deals could be the extra support and guidance needed to achieve an approval.