Mortgage Approvals Decline by Double Digits After Mini Budget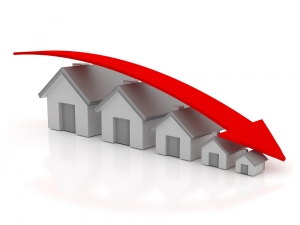 The UK lending market faltered during the month of October and likely due to the mini budget. An amazing 10% fewer mortgage approvals than in September occurred. The Bank of England reported 59,000 down from the previous month's 66,000. According to data, more than 40% of the housing market activity disappeared as home buyers were left without the ability to buy due to affordability and pulled out of their deals.
While there were reversals to parts of the mini budget, home buyers did not rush back to the market. Caution has likely set in as inflation continues to cause issues and higher interest rates are still impacting affordability.
Further data, such as information released by the property listing website Zoopla, reveals demand has fallen with fewer hopeful home buyers seeking information despite more supply in the housing market and deals being made for some properties under the asking price.
Higher interest rates have not only caused affordability issues for home buyers, but for homeowners as well.
For instance, homeowners with variable type mortgage loans have been subject to increases in their repayments. Those that have fixed rate deals and have had their mortgage term end have likely faced higher interest offers than when they obtained their most recent mortgage or remortgage.
Due to the pandemic and its impact on the UK economy, the Bank of England's Monetary Policy Committee (MPC) had lowered the standard base rate to an all-time historic low of 0.1%. This was also a time when home buyers were buying so rapidly that supply fell and even the often overlooked country properties were popular and in high demand. House prices rose and month after month the average house price would break the record of the previous month. Despite higher asking prices, due to the cheaper cost of borrowing buyers flooded into the housing market and stayed.
What seemed affordable when interest rates were at an all-time historic low, could be very different when they have increased to a level higher than in decades and there are forecasts for them to climb higher.
In December 2021, the MPC first increased the rate from the low 0.1% to 0.25%. The next seven consecutive meetings resulted in further increases, and it now sits at 3.0%. The next and final meeting of 2022 will be in a few weeks and it is forecasted another 0.50% increase is likely. This will mean even more expensive repayments for homeowners not in a secure fixed rate deal.
With a fixed rate, the homeowner is safe from increases throughout the remainder of their term. This would offer peace of mind since increases are expected next year as the rate nears 5.0%.
Homeowners that have had their mortgage deal end could remortgage, if not, they will be moved to their lender's standard variable rate (SVR). Not only could they be exposed to changes, but they could be paying double or even more the interest rate that might be found with a remortgage.
Since remortgaging could offer an opportunity for a homeowner to keep from paying more than necessary and save against rising rates, experts encourage all homeowners to shop for a deal. It is easy to do online. Visiting a remortgage lender website could offer a quick quote. Getting numerous offers from a variety of lenders is possible by visiting a remortgage broker. Lenders could also offer an exclusive deal through a broker not offered directly.
Even some homeowners not close to having their current term end are choosing to take on a penalty fee to end their term early to allow for remortgaging. The strategy is to remortgage with current interest rate offers versus possible higher interest rate offers that would exist when their deal is due to end.
Interest rates could be hurting household budgets all over the UK, all while inflation is inescapable and increasing expenses. For homeowners, a remortgage could offer relief from further drains especially as interest rates climb higher.