Mortgage Approvals Slow in April Marking Possible Start of Slowdown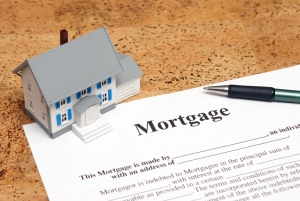 In April, UK mortgage approvals fell to the lowest level since June 2020 according to data released by the Bank of England. It could be the start of a slowdown according to experts. It could also be a natural correction following the boost that occurred after the first few interest rate hikes by the Bank's Monetary Policy Committee (MPC). Those that had hoped to buy, but were waiting on the fence for one reason or another were motivated to shop and buy quickly to avoid having to pay more expensive interest rates. Of course, fewer approvals could also point to some home buyers being shut out of the market, particularly first time home buyers.
The MPC has raised the Bank's standard base interest rate in each of the last four consecutive meetings. The rate now sits at 1.0% having grown from the over 300 plus year historic low of 0.1% that had been the rate in December 2021.
Along with higher interest rate mortgages offered by lenders, buyers are facing higher asking prices. Due to the low supply of properties, sellers are still putting their properties onto the market at higher prices than what would likely to have been seen pre-pandemic. Affordability is becoming more of an issue as home buyers must now save for higher deposits while navigating a higher cost of living due to rising inflation.
The next meeting of the MPC is this month. It could result in yet another interest rate hike. If so, this one could either bring about a stronger slowdown or create more incentive for home buyers to get serious before the next meeting and another possible rate hike in August.
Due to signals of a slowdown, lenders might either become more competitive for customers or they could see a greater risk in lending and begin to pull back from what has been a competitive market for many years. Some lenders have already exhibited they are tightening their lending by pulling deals and offering fewer mortgage products.
Global economic news doesn't offer any expectations of possible financial relief any time in the near future. Other countries are dealing with high inflation, higher fuel and energy costs, food shortages, and higher interest rates. Some of the issue is with the war in Ukraine, but there are other factors at work such as the supply chain issues caused by the pandemic and lockdowns.
Fewer mortgage approvals are indeed a sign that something is shifting. What will be revealing is if the shift toward fewer buyers getting approvals continues and grows. There are still other factors that could occur that could bring buyers back, such as sellers choosing to respond by lowering asking prices or more properties coming to the market.
A slowdown has been the expectation, just how much of one will occur and what it will do to the housing market, property values, and the economy is of concern. However, the UK housing market has proven to be quite resilient, such as was the case during a global pandemic and it could prove to be again no matter the forecasts.