MPC August Meeting Could Result in Largest Rate Hike in Almost Three Decades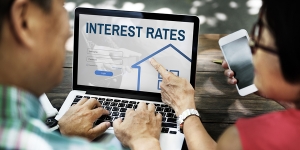 The Bank of England's Monetary Policy Committee (MPC) has been taking action to slow fast rising inflation in the UK. During each of the last five consecutive MPC meetings the standard base interest rate has seen an increase. The first began last December when the rate was increased from the long standing over 300 years historic low of 0.1%. As of the June meeting, the rate had been lifted to 1.25%. There was not a meeting in July, and the next is scheduled for August. The Banks's Governor has warned the next increase could be higher than the 0.25% increases seen this year at a possible 0.50% which would be the largest hike since 1995.
This would be the highest increase in 27 years and could lead to quick financial difficulty to many across the UK, especially homeowners. There are millions that are due to see their first mortgage term end this year and into early 2023. It is estimated that a 0.50% increase could add almost £70 a month to an average mortgage of £250,000.
It should be noted that the 0.50% increase would not likely be the last hike seen this year. Inflation is forecasted to reach 11.0% which is up from the previously forecasted 10.0%. The current level reported is 9.1% with the next report due from the MPC August meeting.
For homeowners, building a safety net for one's financial health could be helped along with a remortgage. This is why a large number of those remortgaging are choosing a fixed rate. This would lock in the interest rate against any further rate hikes and save money.
Homeowners that have had their terms end and have been moved to their lender's standard variable rate (SVR) are especially encouraged to shop for a remortgage. The SVR could be at an interest rate level at double or more the rate available with a remortgage. A remortgage could not only offer savings, but could put cash into hand with an equity cash release remortgage. Many are choosing to get cash along with their remortgage and using the money to upgrade and improve their property. For instance, some are making their homes more energy efficient for the expected higher energy costs of this winter.
The ability to shop for a remortgage online makes it fast and easy. Going to a lender's website could put a quote into hand in a matter of minutes. Shopping with a remortgage broker could put many quotes into hand from a variety of lenders to review, and also there could be exclusive deals available from lenders. After reviewing quotes of possible remortgage deals, it could be a smart strategy to get started on the remortgaging process sooner rather than later.
Bank Governor Andrew Bailey warned of the upcoming MPC meeting remarking, "If we see signs of greater persistence of inflation, and price and wage setting would be such signs, we will have to act forcefully. In simple terms this means that a 50 basis point increase will be among the choices on the table when we next meet."
The MPC meeting is scheduled for 4 August.