MPC Hikes Bank Rate as Warnings Grow of Financial Hardships Ahead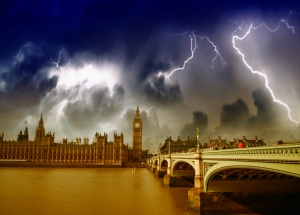 A day after the warning that inflation could reach an "astronomical" level of over 15% next year, the Bank of England's Monetary Policy Committee (MPC) met for their August meeting and voted the standard base interest rate to increase by 0.50%. This is double the rate increase seen at each of the last four meetings this year that resulted in rate hikes of 0.25% and the largest increase in 27 years. The current base rate is now 1.75% and due to the warning about inflation all borrowers, homeowners and home buyers included, should be prepared for more rate increases over the coming months and into next year.
The Bank's report on inflation forecasted inflation to hit 13.3% by October which would be the highest in more than 42 years.
Already the rate sits at a level not seen in over a decade. This means the millions of homeowners due to have their mortgage term end within the next twelve months will be facing much higher interest rate offers than when they last chose a deal. Homeowners already at the end of their mortgage term that did not remortgage and chose to be moved to their lender's standard variable rate (SVR) could be paying much more than necessary due to the many increases they have already faced and possible others in the future.
Homeowners choosing a fixed rate remortgage will have their chosen interest rate locked in throughout the duration of their term. The ability to choose a steady rate that helps homeowners avoid interest rate hikes is why some homeowners are taking on penalty fees to end their term early to allow remortgaging. By doing so, they can choose from current interest rate offers rather than possible higher rates when their term is due to end.
The National Institute of Economic and Social Research (NIESR) forecasted inflation to reach 11% by the end of the year and 15% by next year. Therefore, the MPC will be pushed to be more aggressive with rate hikes, and the longevity of the increases will be extended beyond what was first expected. The target rate set by the Bank for inflation is 2.0% and at 11.0% it will be over five times the target level. However, in the Bank's inflation report the expectation is for higher than 11% and instead the before mentioned 13.3%.
The warning comes as many are already dealing with the impact of high inflation, higher energy costs, higher interest rates, and all while still facing issues caused by the global pandemic.
Stephen Millard, NIESR deputy director, warned of a recession and "no respite" for British households and businesses from "astronomical inflation" in the short term and the need for the Bank's interest rate to increase to the 3.0% level to bring inflation under control. That same opinion has been voiced by other experts suggesting even higher interest rate increases will be needed to stop inflation growth.
Home buyers will be facing much higher rates than offered last year and it could cause many to step away from the housing market. Some will be forced out due to affordability and others could become weary of taking on large debt in the current economy.
If buyers begin to disappear from the UK housing market there will be further problems with the economy, as well as possibly bringing down property values. This could prove to be an issue for those seeking to remortgage should their property values plunge below their debt level. It will strand homeowners on their current deal and that could mean being stuck on an SVR, which could be devastating to a household budget. It could be a real danger as many homeowners purchased homes in the last two years during record level house prices.
Rather than wait out the warnings, a smart strategy for all homeowners is to start shopping for a remortgage as soon as possible. It is quick and easy to do online.
Visiting remortgage lender websites could put a quote in hand to review in a matter of minutes. There is also the option to get many quotes from various remortgage lenders by simply visiting a remortgage broker website. The homeowner could have numerous quotes in hand to review and compare. Also, brokers often have exclusive deals not offered directly from lenders to borrowers so it could be helpful to consider a quick shopping moment with a remortgage broker just in case.
The next MPC meeting is in September. It is likely another rate increase could occur at that meeting. The warnings are loud and clear. Prepare your household budget for hard impacts from inflation, higher interest rates, and higher energy costs. For homeowners, it is strongly recommended to shop for a remortgage as it could offer some relief from the economic storm ahead.