MPC Interest Rate Hike will be in Response to Autumn Budget Announcement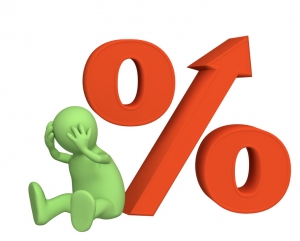 The Bank of England's Monetary Policy Committee (MPC) is expected to close out the year with another increase in the standard base rate. It would mark the ninth consecutive meeting that resulted in a rate hike. The last meeting, which occurred this month, brought the rate to 3.0%. Forecasts are calling for the standard base rate to reach 5.0% or higher next year before the MPC would consider inflation is under control and declining toward the Bank's target of 2.0%.
Despite the fact the recession will be prolonged, inflation is the greater enemy to the economy.
Borrowers will therefore be facing rising interest costs into the first half of next year or longer. This should be a warning to homeowners to prepare for their loan repayments to take more out of their household budget. Inflation will still be impacting their expenses as well.
Many homeowners will be coming to the end of their mortgage term having taken on a two year fixed rate deal when the MPC lowered the base rate at the start of lockdowns due to the pandemic. Borrowing at an historic low rate and then facing one much higher could be a financial shock.
There is no escaping the higher costs that will come when a homeowner's term ends. However, there is no need to pay more than necessary. Remortgaging could be the solution to finding not only savings, but peace of mind despite further rate hikes.
When a mortgage term ends, the homeowner could shop for a remortgage, accept the remortgage offer of their lender, or not remortgage and allow their loan to be moved to the lender's standard variable rate (SVR). A SVR is risky, and more so when rates are rising. It is also not considered a strategy to take if one is desiring to save money.
A SVR is subject to further increases by the lender. The lender could raise the rate in response to the MPC's decisions to hike the base rate or they could also increase the rate in response to global costs in lending. There is little security for a household budget when a large value loan is attached to a SVR.
A remortgage could offer an interest rate much lower than a SVR, and therefore immediately offer savings. By choosing a fixed rate loan the chosen rate is locked in for the duration of the remortgage term. The homeowner will pay on the same interest rate throughout the term and therefore will avoid any rate hikes during that period which is even further savings.
Saving money by remortgaging from current interest rate offers is why some homeowners are taking on a penalty fee to their end their terms early rather than face higher rate offerings when their term was due to end.
Experts encourage all homeowners to shop for a remortgage no matter where they are in their term. By doing so it will put valuable information in hand in which to determine opportunities to perhaps save and in some cases save substantially.
Remortgage shopping online is quick and simple. A few minutes spent at the website of a remortgage lender could put a quote in hand. Visiting another remortgage lender will offer another quote and therefore a comparison could be made to determine the best remortgage offer. The more quotes gathered, the more choices the homeowner has to find the best opportunity and benefits offered through remortgaging.
Shopping online with a remortgage broker should also be considered. They work with many lenders to discover the best remortgage offer for the homeowner. In a one-stop shopping experience, a homeowner can shop an online remortgage broker website and get quotes from various lenders. They might also offer an exclusive deal from a lender they could not get directly. This would be a fast and easy way to get quotes to review and compare.
The next MPC meeting is on 15 December and it is expected it will result in the base rate increasing by at least 0.50%. The MPC will be reacting to the Autumn budget released tomorrow on the 17th. Depending on the budget announcement, the rate could remain at the expected 0.50% taking the base rate to 3.5% or be even higher.