MPC Meeting Days Away as Forecasts Grow of the Twelfth Consecutive Rate Hike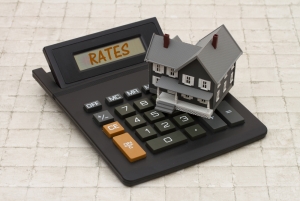 This Thursday, 11 May, the Bank of England's Monetary Policy Committee (MPC) will meet to discuss the economy and determine if further rate hikes will be required to the standard base interest rate. If the majority of members vote for an increase in the rate, it will be the twelfth consecutive meeting with an increase. The base rate will be 4.5% should the rate be increased by 0.25% as it was in March. Economists are forecasting for the rate to increase due to continued strength in the inflation rate which was last reported at 10.1%.
The inflation rate target set by the Bank is 2.0%. If the report to the MPC on inflation reveals that inflation is still staying stubbornly up rather than declining, the rate could increase by even more than the expected 0.25%.
Rising interest rates will certainly have an impact on households. Inflation as well as higher interest rates will take a toll on budgets that have already been strained. There is great concern for homeowners. Many are coming to the end of their two-year fixed rate mortgage terms that were acquired when the Bank's rate was at an all-time historic low of almost zero at 0.1%.
Lenders were, at the time, also offering their own historic low offers. Now those rates are gone, and as homeowners come to the end of their terms, they will not find comparable rates available. They will be facing higher rates than what they were used to paying, and this is why experts are encouraging them to shop for a remortgage.
At the end of their term, homeowners have the choice to either remortgage or to allow their loan to be moved to their lender's standard variable rate (SVR). Not remortgaging is considered a risky choice. The SVR is likely double or more the rate that could be found with a remortgage. By remortgaging, the homeowner could save a substantial amount of money. Also, with a remortgage, the homeowner could choose a fixed rate deal which would shield from further rate hikes for the length of the new term.
To prepare for higher rates and to discover what savings are available, a homeowner could simply shop for a remortgage online. It is easy and quick to go to the website of a remortgage lender or a remortgage broker. With a broker, the homeowner could get numerous quotes in hand from a variety of lenders in a matter of minutes to compare and review. Homeowners might also discover an exclusive deal not offered directly from lenders to borrowers by shopping with a broker. Going from website to website of remortgage lenders to gather quotes is also an option.
Once quotes are in hand, a homeowner should consider the current state of the economy and if further rate hikes are forecasted. If so, experts encourage remortgaging to a fixed rate to protect their budget and have a set repayment amount per month without the worry of rising rates. Current expectations from economists are of the base rate reaching 5% or higher by the end of the year, so a fixed rate would be helpful if this occurs.
Homeowners could be facing hundreds of pounds more per month with the new interest rates, so it is important to consider any opportunities available to save of which a remortgage offers not only savings from a possibly much higher SVR, but also from further rate hikes with a fixed rate deal.
The next meeting of the MPC is Thursday, with the following meeting scheduled for 22 June. There will not be a gathering of the MPC in July and that could mean a more aggressive decision from the MPC for their May meeting with a wait and see choice for June. It offers the ability to make another decision in June if necessary while they await the next meeting in August.
Homeowners are encouraged to shop for a remortgage online no matter where they are in their current term, though those due to have their term end this year are especially at risk financially and should heavily consider shopping for a remortgage sooner rather than later.