MPC Meeting This Week will Determine if Low Interest Rates Remain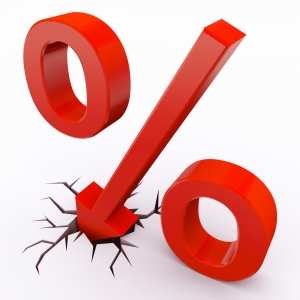 The current standard base interest rate maintained by months by the Bank of England's Monetary Policy Committee (MPC) is at a historic low of 0.1%. It is the lowest rate set in the over 300 year history of the Bank. This week the MPC will meet on Thursday, 23 September, to determine whether the interest rate should be changed, if at all. It is possibly the most likely month in which a change could occur since the rate was changed to its current low.
The interest rate is normally considered for a change when inflation is rising. There can be unusual reasons to hold off any increase, and a pandemic is definitely an unusual reason. Considering inflation, the target rate set by the Bank is at 2.0%. In August, consumer prices measure of annual inflation increased to 3.2%.
The level of inflation could cause the MPC to indeed consider an increase in the current historically low interest rate. However, due to the continued impact of the pandemic on the economy, there is a greater chance that the committee will vote to hold off any change.
There doesn't seem to be a need to lower the rate, so those that have been taking advantage of lender's low interest rates on high purchase items like mortgages and remortgages will be confident they could take action now if they have been holding out for even lower rates. It likely won't happen. The current attractively low rates are likely the best that will be seen, especially since lenders are competitive to grab the attention of borrowers.
There could be an increase in the rate. Some believe that a slight increase could be a buffer against the inflation rates rising even more, even if it is expected some natural leveling out will occur.
However, as an argument against changing the rate, experts suggest consideration should be given to the continued impact of the pandemic. Companies are finding it hard to find staff, raw material costs are still surging, energy and gas prices are rising, and supply chains are slowed. The vaccine has helped, but there are still variants causing concern, namely the Delta variant, and that alone could be enough to consider a stall for any change.
It is expected that perhaps some members of the MPC will indeed consider it a good time to increase the rate, but the majority will hold off from making it happen. The current year might end with rates steady, but the new year could bring the first increase. Of course, this is dependent on the impact of the pandemic in the weeks and months to come.